A perfect day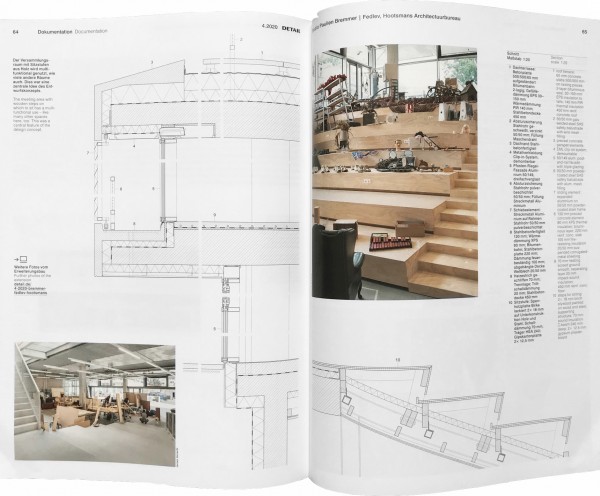 Publication GRA in German magazine Detail
april 2020
The Rietveld Academie is beautifully covered in an eight pages publication on the making and detailing of the building in the april issue of German magazine Detail.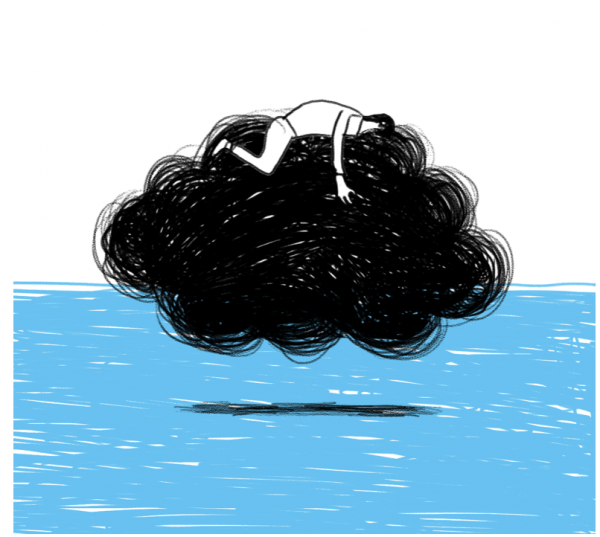 A perfect day
maart 2020
Drawing exposition A Perfect Day is from 05.03.2020-15.03.2020 on shown at Westergasfabriek in Amsterdam. With work from o.a. Guy Vording, John Körmeling, Kamagurka, Koos Busters, Miriam Elia, Olga Scholten, Paul Faassen en Rogier Roeters. Exhibition design by Studio Paulien Bremmer.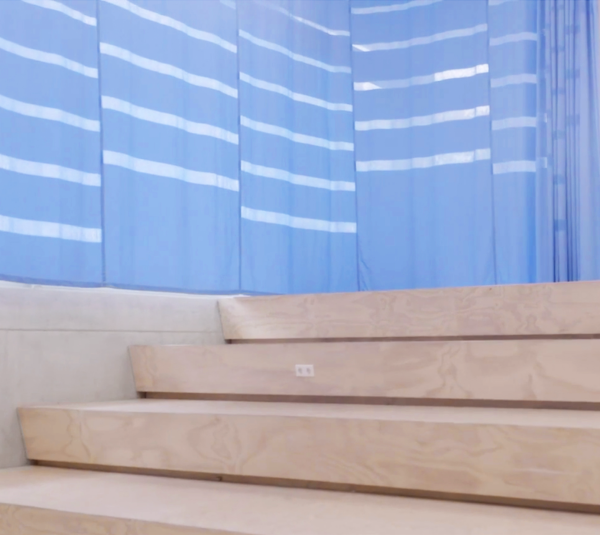 Moving images of Expansion Rietveld Academie and Sandberg Instituut
december 2019
Filmmaker John Treffer shot very nice images scanning the interior of the expansion with his drone camera.
See the images here

Dezeen publishes Expansion Rietveldacademie + Sandberg instituut
oktober 2019
see publication here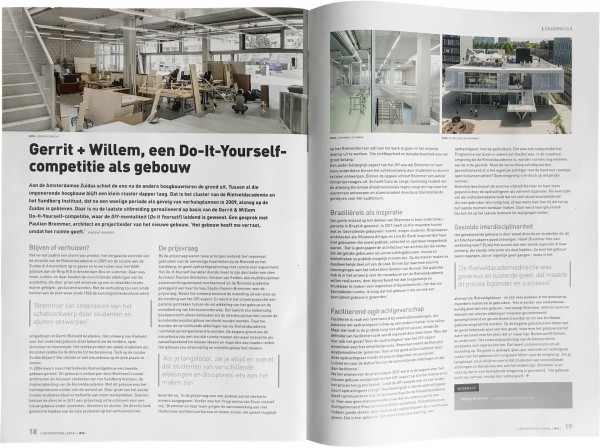 Architectuur Lokaal publishes Expansion Rietveld Academie + Sandberg Instituut
oktober 2019
Nice article on the expansion, by Vincent Kompier interviewing Paulien Bremmer on background idea's and the design + building proces of the expansion. Architectuur Lokaal is an independent foundation + magazine that focuses on providing solutions for spatial issues in the Netherlands.
See article: Inventiviteit en daadkracht bij ruimtelijke opgaven, Architectuur Lokaal, October, 2019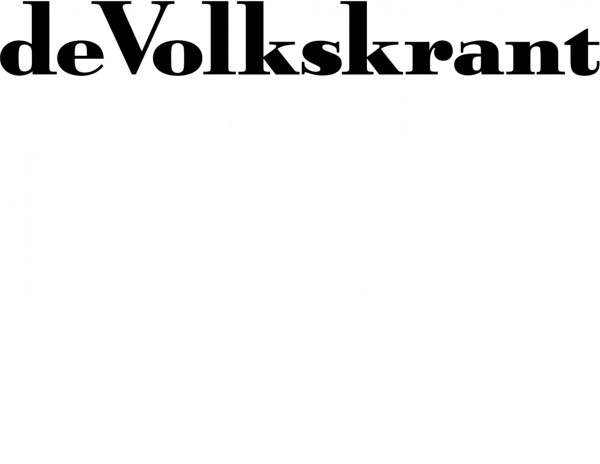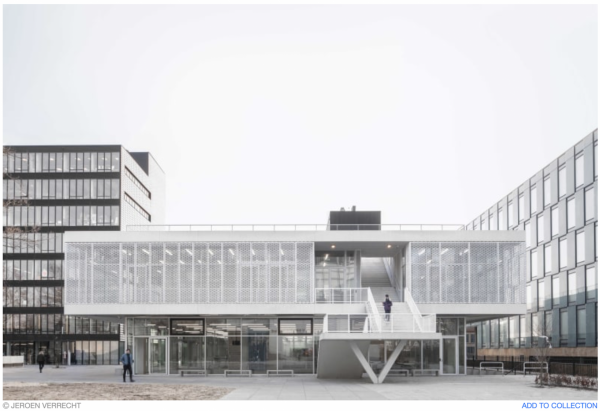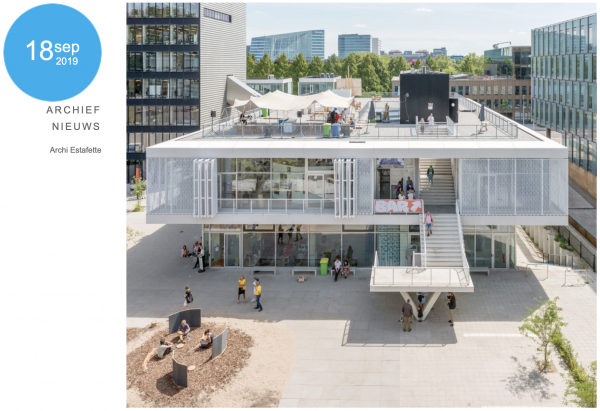 Architecture Relay #6 visits Expansion Rietveld Academie
juli 2019
At the 18th of September Paulien Bremmer gives a lecture and guided tour upon the new expansion of the Rietveld Academie and Sandberg Instituut. The tour is organized by the Amsterdam Architecture Centre ARCAM in the context of de Archi-Estafette an Architure-Relay visiting at a time one recently delivered building criss-cross Amsterdam.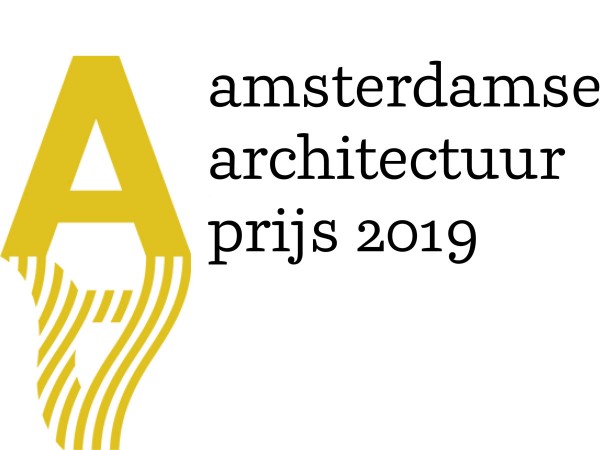 Nomination Gouden A.A.P. 2019
maart 2019
We've been nominated for this coveted prize! We are one of 10 nominees (out of 140 completed buildings). The winner will be announced on the 17th of april 2019.
The Amsterdam Architecture Prize (Gouden A.A.P.) is an initiative of Architecture Centre Amsterdam and specifically a prize for both architect and client. Two juries will determine which building was the best realized project within the municipal boundaries in the year 2018. This year the professional jury comprises of Donna van Milligen Bielke (architect), Nicole Maarsen (Chief Investment Officer at Syntrus Achmea Real Estate and Finance) and Aart Oxenaar (architecture historian). The public jury comprises of Kiek Bigot, Tom Fresen and Anja Sijben.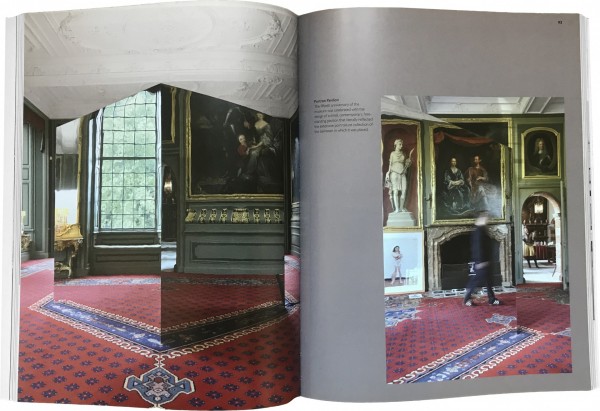 Portrait Pavillion published in Adaptation
mei 2017
Portrait-Pavillion is covered with 5 pages in the publication Adaptation by Graeme Brooker published by Bloomsbury Visual Arts, New York.